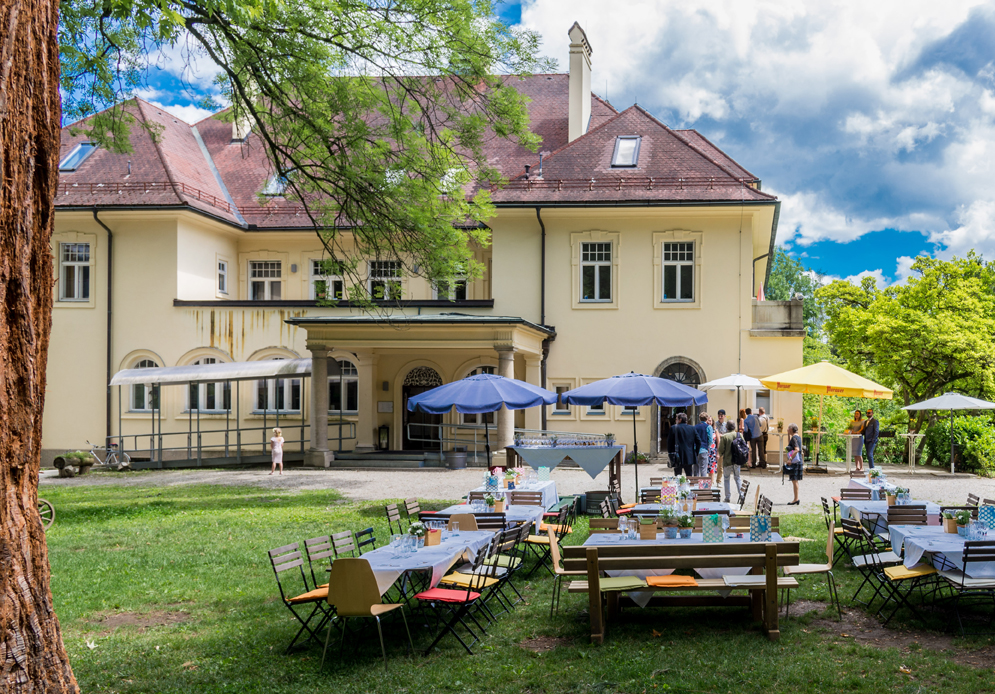 Celebrating at atempo
Whether in the restaurant or in one of the other rooms within the Lorenz-Hof - you will find the perfect setting for your party with us.
We will be happy to organise your wedding, christening, birthday or company anniversary and put together a customised offer for you.
The Lorenz is suitable for up to 70 people.
We have the possibility to extend it for even more guests: We are happy to arrange the seminar room on the 1st floor or the entrance on the ground floor accordingly.
100% barrier-free
Tables and chairs can be placed individually and as desired
Depending on the number of persons there is also space for a band, a dance floor, a buffet ...
In summer weather our outdoor dining area and the Lorenz-Garden are at your disposal. The park-like area is the perfect setting for your celebration.
Not only children enjoy the large hammock and the many possibilities to play in the garden.
For our adult summer guests the barbecue, smoker and outdoor bar offer various pleasures.
Make a reservation